Friday, September 14th, 2012 at 5:43 pm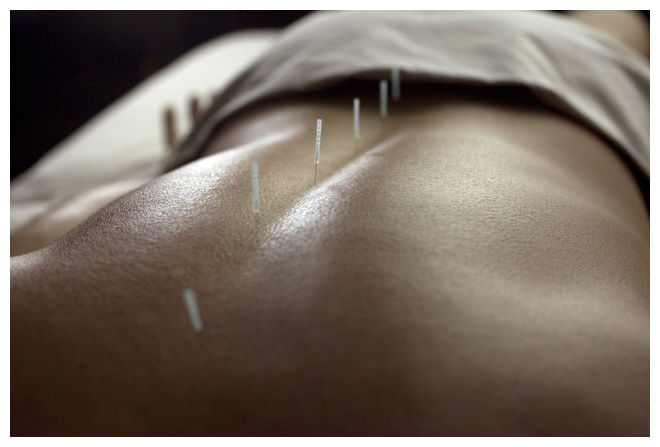 A recent Archives of Internal Medicine systematic review article of acupuncture randomized control trials (RCTs) found that acupuncture was more effective than what customary care for chronic pain. The meta analysis examined 29 studies involving almost 18,000 adults. The researchers concluded that acupuncture was more effective than customary medical treatments and slightly better than 'sham' acupuncture.
So we now have a meta analysis that looked at raw data from over 2 dozen studies and it showed that acupuncture is an effective treatment for back pain. However the anti-alternative medicine folks are quick to pounce on the fact that real acupuncture over sham acupuncture only had about a 10% improvement in chronic pain scores. In other words it wasn't statistically significant. The 5 senses only folks then claim acupuncture is just a placebo effect, which is a ridiculous argument in of itself for a few reasons:
The sham group in this case is not 'sham', as in receiving no treatment. "Sham" absolutely can trigger a physiological response. As any acupuncturists will tell you the mere puncturing of the skin in needles at random points can bring about positive change in some. Yes you don't need to hit exact points in some people as they may respond to almost anything.
Of course there is a 'placebo' effect in acupuncture treatments. How can there not be? The patient/practitioner relationship plays a significant role as shown by Ted Kaptchuk. But what is the 'placebo effect'? It is the mind bringing about a healing response. If the goal is to make people feel better than that is a treatment! Who cares how one gets there as long as they feel better.
If it is just a placebo effect then how does one explain the numerous reports of improvement of health for animals?